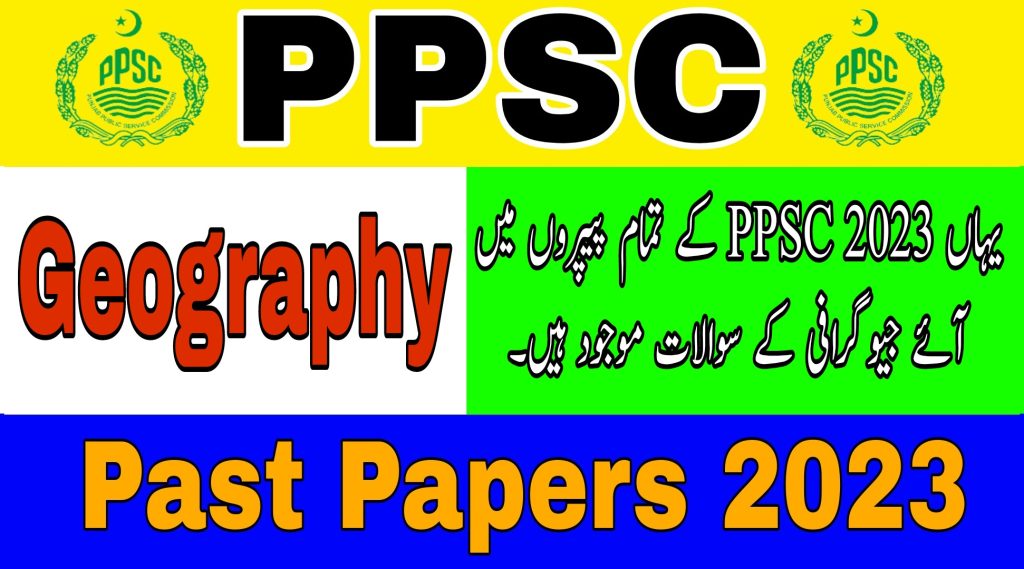 From here below you can get some PPSC Past Papers MCQ'S of Geography. The MCQ'S have appeared in recent 2023 PPSC tests. If you are preparing for any in future then these are important for you do read them out. You can soon get these MCQ'S in PDF from here also. We will keep on updating these MCQ'S from time to time so keep on visiting here.
GEOGRAPHY MCQ'S APPEARED IN 2023 PPSC TESTS
Which is the largest lake in Pakistan?
Karambar Lake
Attabad Lake
Manchar Lake
Rama Lake
Show Answer
Manchar Lake
---
The Fifth Fleet of USA is located in ?
Bahrain
India
Sri Lanka
Portugal
Show Answer
Bahrain
---
Which is the world's largest man-made lake by volume?
Lake mead
Lake Kariba
Lake Nasser
Lake Guri
Show Answer
Lake Kariba
---