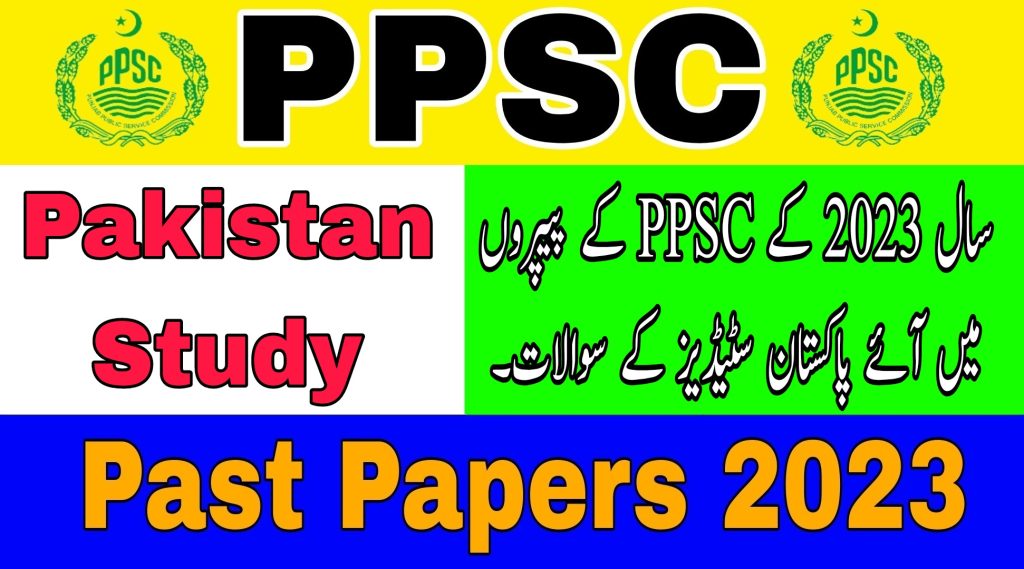 Hello! If you are looking for PPSC Past Papers MCQ'S 2023 of Pakistan Study then you landed on right place. If you are preparing for any type of PPSC,FPSC test which includes Pakistan Study in it's Syllabus then these are important questions with answered as they appeared in PPSC past papers of 2023. You download these in PDF from the last page for free. PPSC Subject wise solved Past Papers are available for free download from below:
PPSC Pak Study 2023 MCQ'S are below:
What is the length of border between Pakistan and China?
595 km
900 km
599 km
None of these
Show Answer
599 km
---
The longest river in Pakistan?
Ravi
Indus
Chenab
Jhelum
Show Answer
Indus
---
Who abrogated 1956 constitution?
Ayub Khan
Yahya khan
Iskander Mirza
Tikka khan
Show Answer
Iskander Mirza
---
Who among the following Mughal rulers was a contemporary of Queen Elizabeth I of England?
Jahangir
Aurangzeb Alamgir
Zaheer Ud Din Babur
Akbar the Great
Show Answer
Akbar the Great
---
The Tashkent declaration between Pakistan and India was signed on ?
10 January 1966
1 January 1965
15 January 1964
1 February 1966
Show Answer
10 January 1966
---
The first general elections in Pakistan were held on ______________?
Dec 7, 1970
Dec 6, 1970
Dec 5, 1970
None of these
Show Answer
Dec 7, 1970
---
National Flag of Pakistan was designed by:
Hafeez Jalandhri
Ahmed Ghulam Ali Chaghla
Amir udin Kidwai
Hafiz Jalandhri
Show Answer
Amir udin Kidwai
---
Which Province of Pakistan is called Bab-ul-Islam?
Punjab
Sindh
KPK
None
Show Answer
Sindh
---
Chaj doab lies between ______
Chenab and Indus
Chenab and Jhelum
Indus and Ravi
None
Show Answer
Chenab and Jhelum
---
Bari Doab lies between which two rivers?
Ravi & Chenab
Sindh & Chenab
Bias & Ravi
None
Show Answer
Bias & Ravi
---